REUNION ISLAND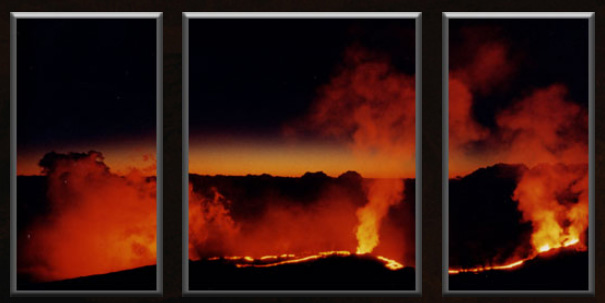 Hello !
Our website is dedicated to the Piton de la Fournaise, a volcano situated in Reunion Island, just between Madagascar and Mauritius.
Our original website is written in French, but we are aware that a lot of people living in English speaking countries are interested in our activities and volcanoes in general. For this reason, we have decided to create a little English version of our site.
Right now, you can see four different pages:
A presentation of Reunion Island, the Volcano, its history and  activity
All the details to reach the summit of the Piton de la Fournaise
Pics
Reunion Island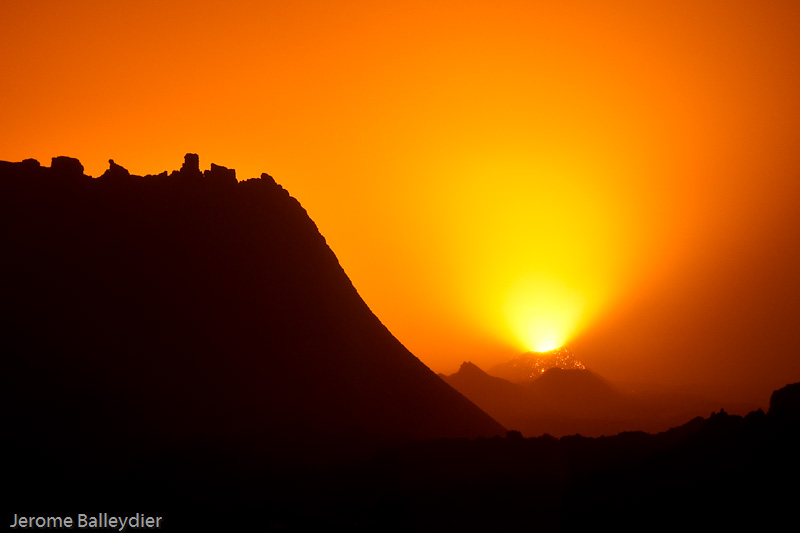 We wish you a good discovery of our site, you can also prepare your next trip to Reunion Island, who knows?…
Reunion Island is 700 km to the east of Madagascar, it is a volcanic Island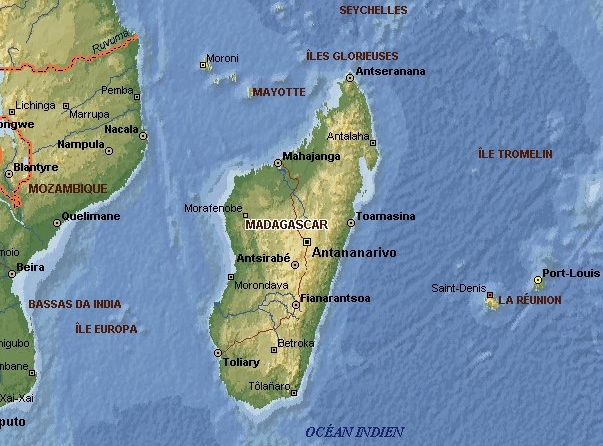 Two volcanoes are making up this tiny Island:
The Piton des Neiges (3069m high), dormant.
The Piton de la Fournaise, active.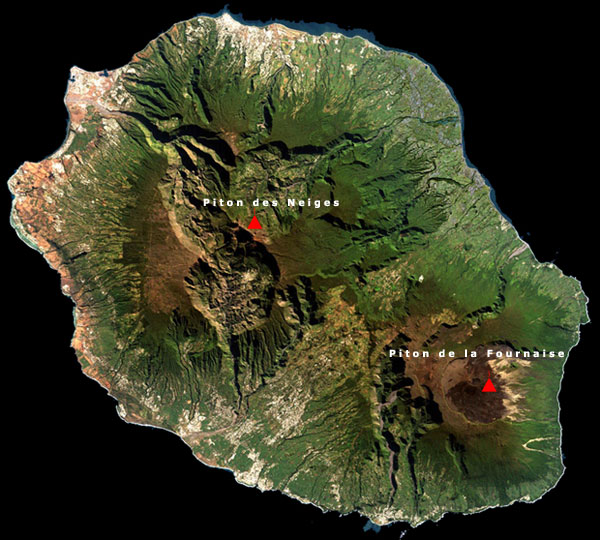 The Piton de la Fournaise is an effusive or Hawaiian volcano : The superior magmatic chamber (one kilometre deep) fills slowly with lavas coming from the ground coat, the surface of the ground spray-paints (we get microphone- earthquakes and we measure these distortions) then cracks to allow the eruption.
Lavas spring from craters and form a real river which flows sometimes at a high speed (70 kph in 1976 above Piton Ste Rose). The volcano is not a threat to the population, the eruptions are approximately predictable and the risks are above all material when the Lava River reaches the main Road.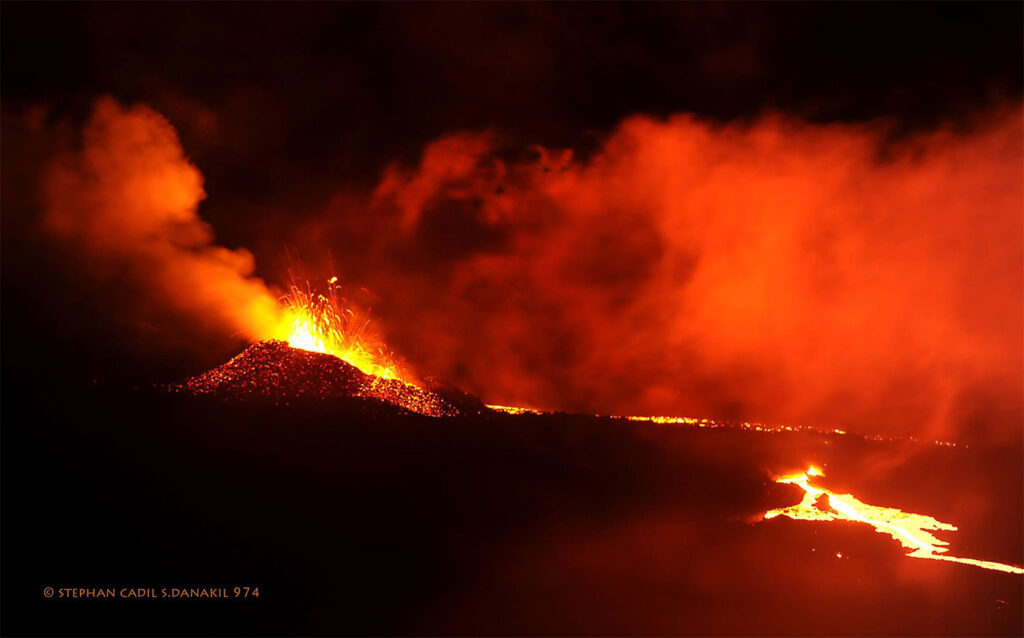 Since 1998, our Volcano has been very active, you can see that the number of the eruptions has been regular (approximately 1 or 2 a year since 1998). But in 2007, after a great eruption, the floor of the crater collapsed. and fell 50 meters lower!….
Since 2007, we have been waiting for a re-feeding of the superior magmatic chambers, but the volcano seems to be quiet…
This is the summary table of the eruptions since 1977